at this time.....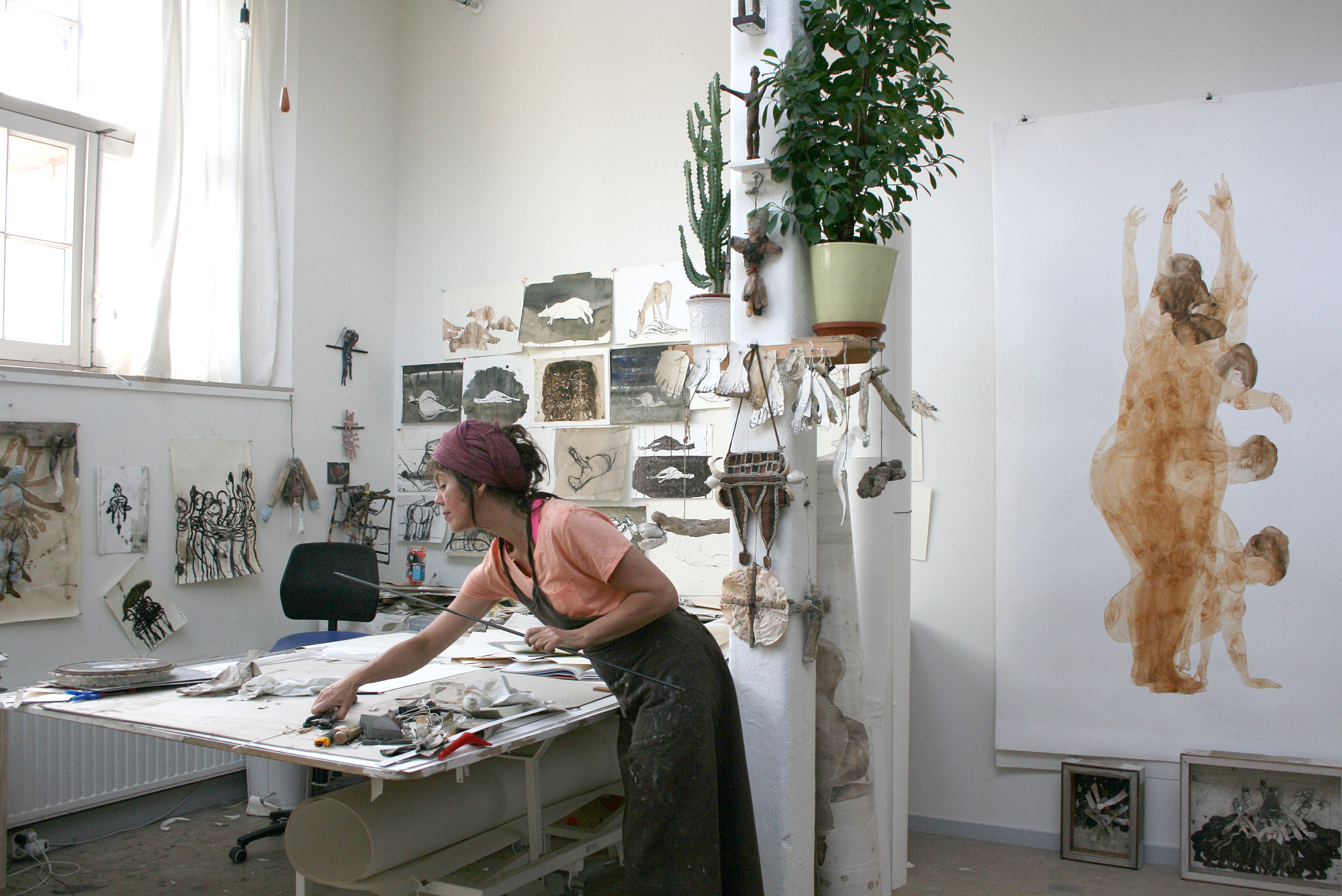 Studio 's-Hertogenbosch
...At the moment, Curator Contemporary Art Hans November and me are preparing an exhibition in the permanent collection room of Het Noordbrabants Museum in 's-Hertogenbosch. It concerns the series 'dialogues' in which an artist from the permanent collection is matched with a contemporary artist. The artist whose work I enter into a dialogue with is Leon Adriaans (1944 - 2004). From Tuesday 15 January until the end of June 2019 this exhibition can be visited.
We made a wide selection of my most recent work. From my hand, we chose large wooden sculptures, large watercolors and assemblages, small cloth images, sketches, drawings and collages. We want to make the atmosphere in my studio tangible in the exhibition. The playfulness, the many techniques on different carriers, all kinds of materials match the playful spirit of Leon Adriaans.
In his works, Adriaans tries to exorcise the world around him. His subjects are earthy: man, woman, animal, the Brabant landscape. In and through his work, he creates his own personal religion that must make the world around him safe and fertile.
Current dialogue:
The first exhibition in this series is with works from the permanent collection of J.C.J. van der Heyden, in dialogue with paintings by Koen Delaere. This exhibition was to be seen until yhe 6th January 2019.