FOAL BORIS FOR SALE: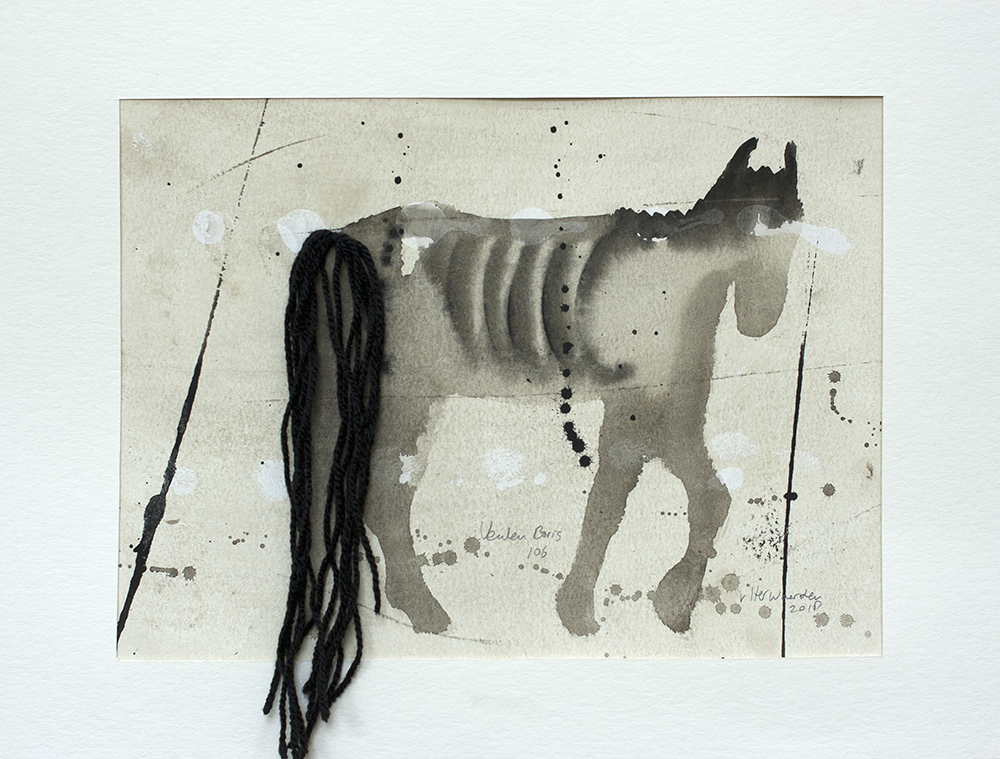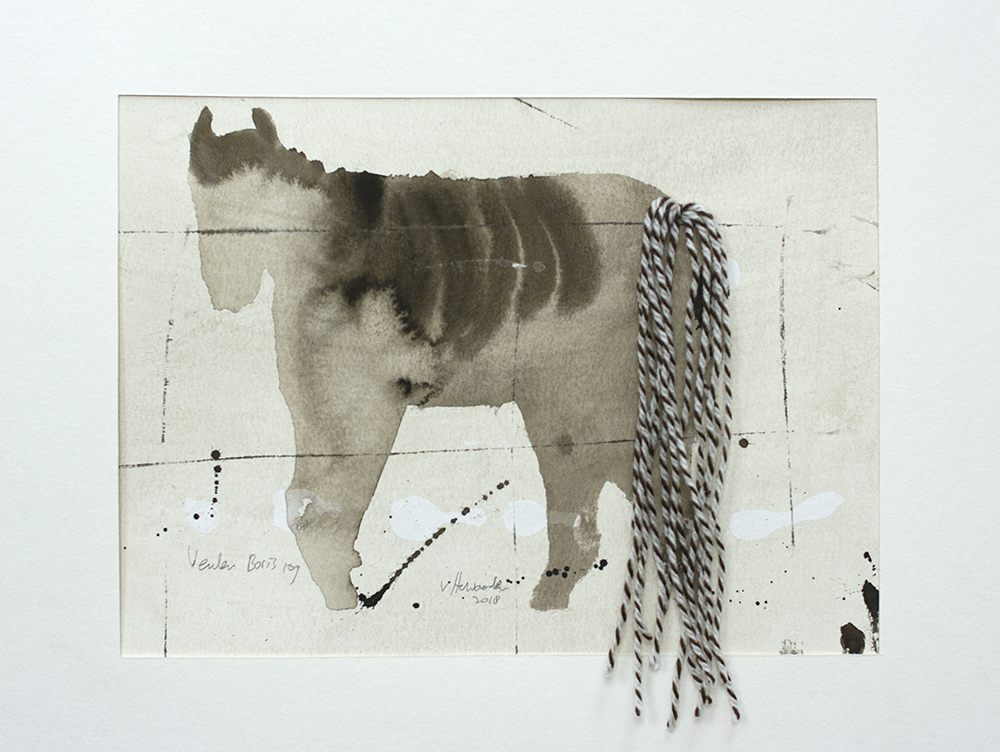 Foal Boris, 106, 30 x 40 cm, watercolor & gouache & woolen tail, 2018 Foal Boris, 109
Last summer, 2018, Museum Boymans van Beuningen (Rotterdam) invited 20 visual artists, including Caren van Herwaarden, to create a series of works especially for the 'Kunst4Kids' exhibition. Van Herwaarden made 'Veulen Boris', each foal is different, above you can see two examples. The exhibition was a success. There are still some foals in passe-partout for the special price of 95 € for sale. (including postage)
Transfer 95 € to bank account NL62INGB0001372036 (iban) to the name of C.J.M. van Herwaarden and mention 'Foal Boris'. Please do not forget to mention your home address. Foal Boris will be sent home.

DIALOGUE, HET NOORDBRABANTS MUSEUM: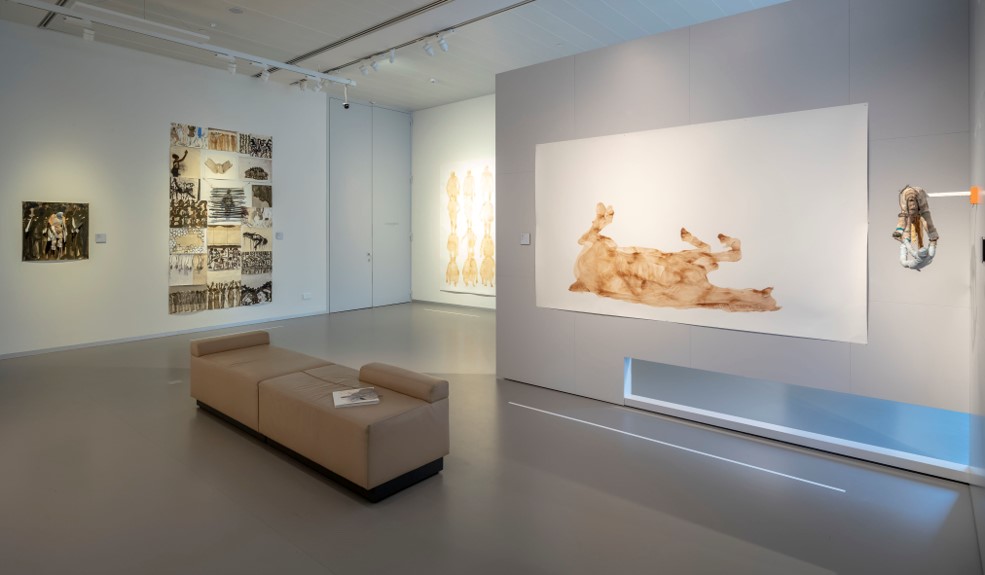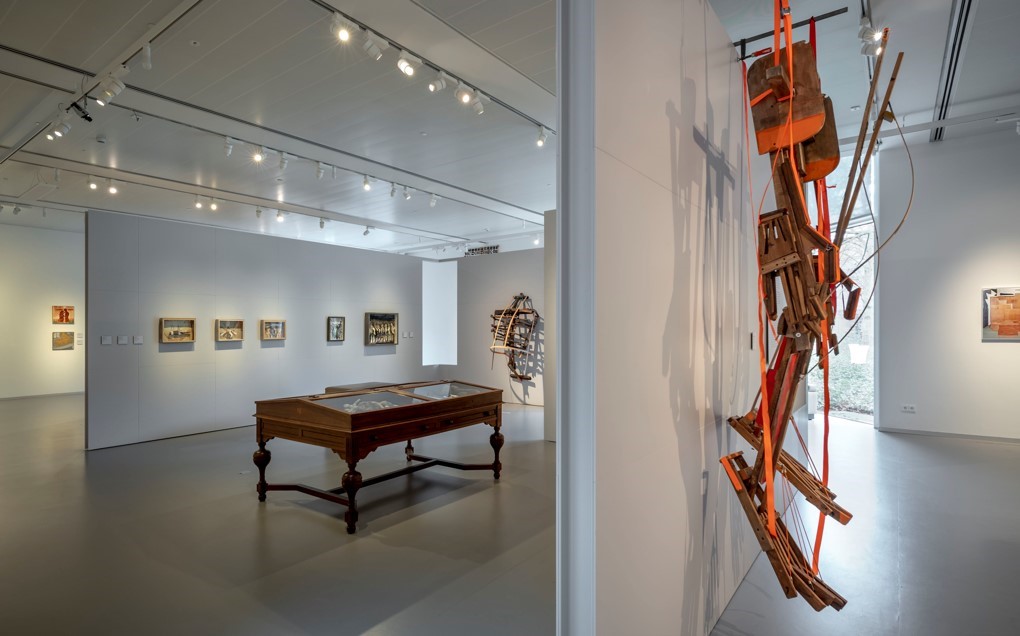 Foto's Joep Jacobs
Untill june 30th 2019, my work can be seen in Het Noordbrabants Museum in 's-Hertogenbosch, in combination with the work of Leon Adriaans. Together with conservator Contemporary Art Hans November and the A-team of the technical department of the museum, we have set up the exhibition in the museum's permanent collection room.
It is in the series 'dialogues' in which an artist from the permanent collection is matched with a contemporary artist. The artist whose work I enter into a dialogue with is Leon Adriaans (1944 - 2004)This exhibition can be visited until June 30, 2019.We have made a wide selection of my most recent work. From my hand we chose large wooden sculptures, large watercolors and assemblages, small cloth images, sketches, drawings and collages. We want to make the atmosphere of my studio tangible in the exhibition. The playfulness, the many techniques on different carriers, all kinds of materials match the playful spirit of Leon Adriaans.
In his works Adriaans tries to exorcise the world around him. His subjects are earthy: man, woman, animal, the earth, the Brabant country. In and through his work, Adriaans creates his own personal religion that must make the world around him safe and fruitful.
The first exhibition in this series is with works from the permanent collection of J.C.J. van der Heyden, in dialogue with paintings by Koen Delaere.